Want The Best Way To Sell Your RV?
Whether you are an RV dealer or would like to sell your RV by owner, this article is for you.
One of the biggest issues facing RV dealers is the quality of online sales, or lack thereof.
Most RV dealers will typically just take pictures, use a data feed from their web service company that contains all of the specs of the RV and save it to their website. While this is a very easy way to go…
Here's the problem: 
When a RV buyer visits the dealer's site, and all the data or content is the same from dealer to dealer, or even worse, there is no content on the page, how does the buyer know which dealership to contact?
They don't!
What's worse is that Google is having a hard time differentiating between all dealer sites that sell the same RV with identical or no data. So ranking on the top page of Google and selling your RV is a crapshoot. But it doesn't need to be.
What your dealership needs is a bulletproof system for "How to Sell RVs" and that's exactly what we're going to show you.
Lets get started.
Here's the deal…
Statistics show that 47 – 62% of RV buyers use the internet to at some point during the buying process. Which makes RV marketing the most popular and effective marketing method. Most of all, everything can be done online for free!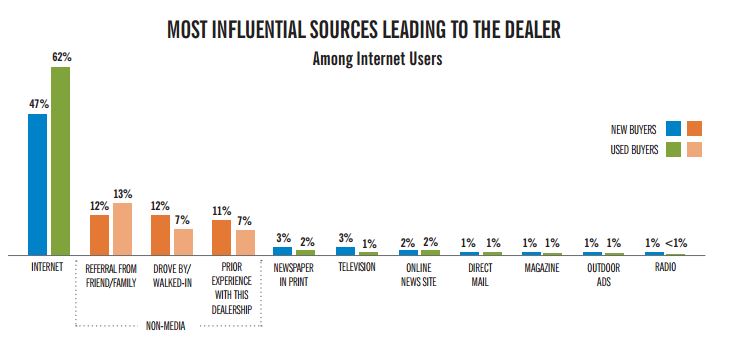 Lucky for you, RV internet marketing is our specialty! So you are going to get the best RV sales strategy that we have to help the sales or lead gen part of your business.
How to sell RVs for Free, and the not so free equipment needed
To start off with, I'm going to assume that you have the following requirements:
Computer
Internet connection
Cell phone with camera or digital camera
Tripod
Website
 Best Location To Target RV Sales
Before we even get into how to sell RVs, let me first clarify, where you should start selling your RV? In order to do this, lets bring in a little bit of market research.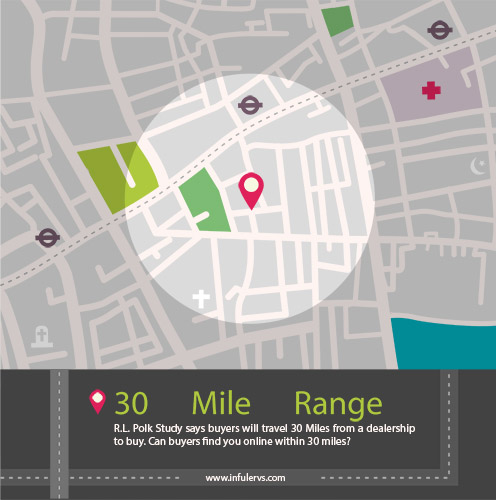 Did you know that a recent R.L. Polk survey found that 75% of buyers will purchase from a dealer within 30 miles of your location? While this obviously varies a little bit based on your RV dealership's location, bit it tells us that we need to spend 100% of our time selling within 30 miles.
Note: while buyers WILL travel to purchase their next RV, the further they travel, the cheaper the RV must be in order to justify the cost of traveling.
And if you do what we're going to show you below, your dealership will attract the other 25% across the country naturally!
Here's your bulletproof laser focused online RV sales strategy:
Step 1: Account Creation
Here are all of the basic online accounts that you need to setup if you don't have them already. Here you are merely setting them up, once you set them up, store the accounts, username and passwords in an excel spreadsheet and move on to the next step. Don't mess around playing on social media accounts! We need to sell RVs!
Create the following accounts:
You can add your logo to the social media sites, but you don't need to do anything else. So let's move on.
Step 2: RV Inventory Creation (The Right way)
Obviously, if you have RV's on your lot, you probably already have some images taken of the RV so that you can promote it. This is a great start as we will need those too, but you will need to do something more before we start selling online.
Creating your inventory of RV content is the foundation of everything we do from here on out, so don't skimp on this! This is how we are going to outsell other RV dealers in the area! 
How to take pictures of your RVs:

Take as many pictures of the RV as you can from every different angle. At least 20-30. People want to see high quality pictures of everything. So start with the exterior, photographing every little detail and benefit, then move inside.
Tip: It's best to photograph during the middle of the day when the sun is the brightest so that you can get better interior photographs. One way to get incredible interior photos is to turn off your camera's flash and set your exposure and focus on the floor of the unit.
You can do this by pressing your shutter button on your camera half way down while pointing at the floor, then, while the shutter is half way down, recompose your shot to what you want to photograph and press the shutter the rest of the way down. Setting the exposure and focus on the floor of the RV will allow you to have perfect exposure and keep your interior picture from being incredibly dark.
Tip: Once you photographed all the RVs on your lot, download them onto your computer and organize them the following way.
Create a folder that says "RVs for Sale"
Inside that folder create a new folder for each RV on your lot. So a new folder that says "2016 Airstream Sport 16 Bambi"
Copy all of the 2016 Airstream Sport 16 Bambi images inside that folder
We do all of this so that we can have all of our RV inventory in one location and easy to access when we need it in the next steps. This is the best way I've found to do it.
As all of the images that we are going to be using will be on the web, we will need to resize them to 900px so that they are "Web" ready and we are not uploading massive sized images online.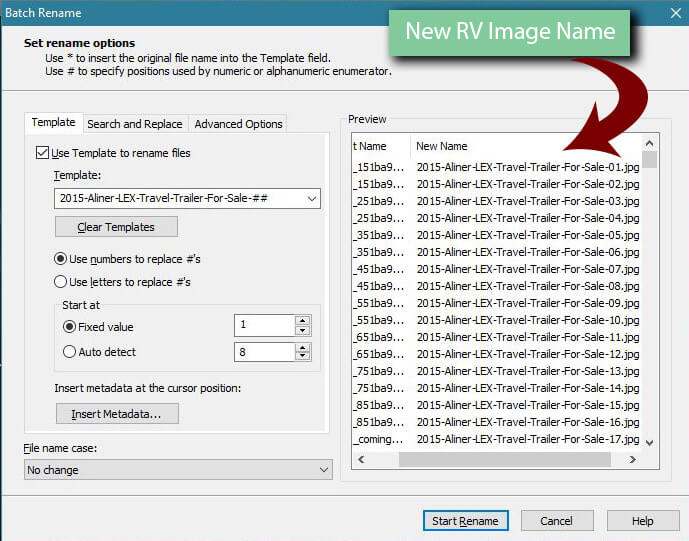 If you don't have a fabulous image resizing software, a great free one is: FastStone Photo Resizer.
If you are looking for a great "Paid" image management and basic editing software, I highly recommend using Acdsee Pro. I've been using it for over 20 years and love it!
Batch rename all images:
Because Google and all other search engines can't view what an image is about, you need to name all images to the following format:
Year-Make-Model-class-for-sale-city-state-01.jpg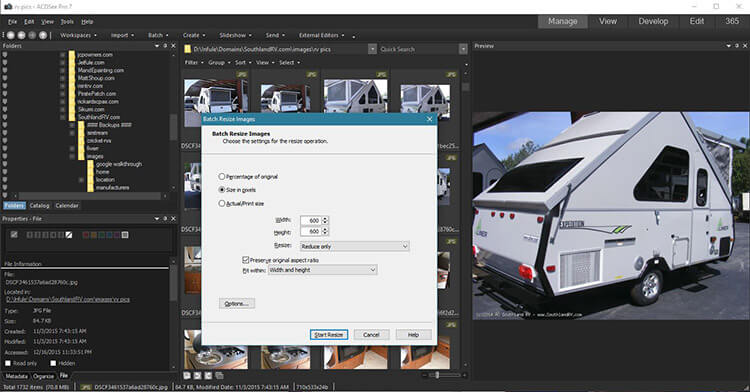 Acdsee has a easy batch resize and rename tools, but a great windows method is to read the first part of this article if you don't want to do it all by hand and you aren't able to pay for software.
How to stand out from other RV Dealers:
We need to do something a bit differently to stand out from other dealers, we need to sell RV's a lot faster as we don't have much time!
The fastest way to sell RV's is to get you in front of buyers who have the check in hand.
How can you do this?
How to create Video walkthroughs of RVs!
Video walkthroughs are the fastest way to break down the "Car Salesman" connotation that comes with buyers driving on your lot and are the fastest way to build relationships with buyers. But it has to be done right.
Equipment for a RV video walkthrough:
Tripod
Digital camera / cell phone
Wireless Mic or long corded mic WITH noise cancellation! (if you already have one or if you can get one for free)
Step 1: Setup
Pull out your RV into an open section of your lot to give you a little room if you don't already have room to walk around the RV with all of the slides out.
Step 2: Camera setup
At this point you will need to setup your tripod approx 20 feet away where the RV is at a 45 degree angle to the camera. This will allow the buyer to see the front and the down the side of the RV while you are doing your general overview.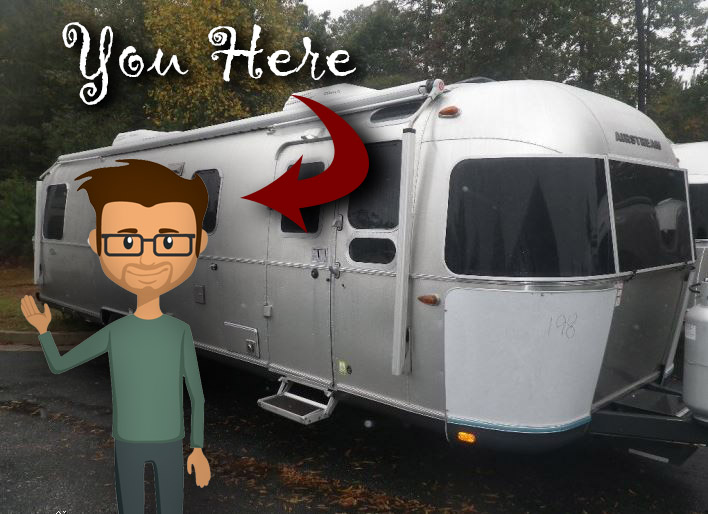 You are going to break down your walkthrough into three main sections:
General overview of the RV, exterior walkthrough and interior walkthrough. Here's how to get started:
Most often than not, your dealership is located next to a really busy road and there will be ton's of background noise. So it would be highly recommended to use a wireless or corded mic so that the buyer can hear you.
Now it's time to stand in front of the camera and hit play. Remember that it's just you and the camera, so be sure to relax and have fun!
Step 3: General Overview
Start the video out by introducing yourself, your company and the RV that you are selling.
The general overview will allow you to go through all of the specs of the RV, such as: Year, Make, model, number of slides, weight, interior specs etc. I don't recommend listing the price of the RV in the video as the price may change throughout the sales process. Also, once you have sold the RV, you are going to be turning this walkthrough into a Review, so having the price in the video would be irrelevant.
As buyer are going to be looking at other similar RV's, be sure to list out what is different in this unit compared to prior units.
Step 4: Exterior Walkthrough
If you have your digital camera on your tripod, stop the recording and carry the camera as you record the exterior and interior walkthrough. You don't need to be in front of the camera at this point as you can merely talk and point the camera in the direction of what you are talking about.
With the exterior walkthrough, be sure to list as many BENEFITS as you can with this specific model. The more detailed you can be the better. Take your time, buyers want to see details and specs of everything as you are walking around the exterior.
Once you are finished with the exterior walkthrough click stop.
Step 5: Interior Walkthrough
After the exterior walkthrough, now is the time to walk inside and start talking about the benefits of the interior of this RV.
This part is going to be tricky because of the light coming in from outside, but be sure to keep an eye on the exposure of the video. If the video gets too dark move the camera more towards the interior of the RV where it is darker so that the camera can adjust.
Tip: When doing the video walkthrough be sure to pan the camera from side to side and top to bottom so that buyers can see every inch of the RV. BUT make sure to move the camera slowly as it will be blurred if you move the camera fast when panning due to the low amount of light inside the RV.
Once you have walked throughout the RV and listed all the benefits and specs now is the time to ask them to stop on by.
Step 6: Call to action
Toward the end of your interior walkthrough you will need to thank them for watching the video, mention your name and dealership and ask them to stop on by to view this RV or have them give you a call to see if you still have it in stock.
Both are fabulous indirect sales methods.
I would recommend to not include promotional specials (like a free generator etc) as specials come and go and you don't want to have customers calling you a year down the road about the RV and free generator if you are not doing it anymore.
That's it. Way to go.
You will need to create a video for all RV's that you have on your lot. Keep in mind that the first time that you create a video RV walkthrough it may take you a little bit, but the more that you do the faster you will be able to fly through the rest.
Now you have tons of images and three videos of the RV.
Now it's time to download all of the videos to the same folder on your computer that all of the images are located. But add a new folder that's call "Videos" so it's easy to get to.
Step 7 : Edit Videos (optional)
If you want to edit the videos that you just created, there are a couple free video editing software's that you can use. If you are using Windows, you can download "Windows Movie Maker" for free. For the Mac users out there, VideoPad is one of the most popular free software out there.
Upload Videos to Youtube
Using the account you setup before. Login to your business youtube account and upload all videos that you created. Be sure to upload using wifi or a lan line internet connection and not through your phone's data plan as video files are really large!
Huge tip: 
While your videos are uploading, this is the time to fill out the Title and description fields of the video. Here's how to do it:
Title – Type out the following: Year Make Model (Class Type) Walthrough Review
Description – Type out the following: https://www.YourRVDealership.com  then hit return. Type out the Year, make, model (class type) walkthrough review. Click return. Then write out two paragraphs describing the RV specs and benefits. This is huge as this is what helps your video rank in Google. The more text you write the more info you give Google and Youtube to rank the video.
Tags: Type out the following: Year make model – then click enter. Clicking enter saves the Tag keyword phrase. Type out some other general keyword phrases like: rvs for sale, class type for sale, rv dealer (your city), rv review, rv walkthrough etc.
Once the video is done uploading, click the "Publish" button.
Transcribe Video Walkthroughs
After you have downloaded all of your videos to youtube, now is the time to transcribe them. Basically meaning, writing out all of the words that were said into video into a Word doc.
I know this is crazy detailed, however no other RV dealer is doing this!
This step is crucial for the long term success of your dealership. Here's the key. Once you transcribe your videos, this is what becomes your unique online sales content for that RV! What's more is that after this RV sells, we are going to copy all of the information over to our blog as a RV review for unlimited sales traffic!
To transcribe a video walkthrough, you can use Fiverr and pay somebody to transcribe it for $5 each or you can hire a local high school student for minimum wage to type it out.
Here's one lady that I've used quite a bit to transcribe videos on fiverr. View her listing here.
Save your video transcription into the same folder on your computer where all of the photos and videos were saved.
Once you have transcribed the video or paid somebody to do it for you, now is the time to publish all of your great content online!
Congratulations, all of the hard work is done. Now it's time to publish all of your great media and content all across the web!
How to Sell your RV online
The hardest part with selling RV's online is creating incredible content and media that is worth to share. If you've gotten this far, you have phenomenal RV sales content and it's time to share it everywhere online!
How to Sell RVs using your website:
Add a new RV listing to your website.
Upload all images
Copy all specs of RV from manufacturer
Copy transcription into the description section.
Add Videos: Embed your youtube videos. Directly underneath your video's title is a share button, click it. Then click embed. Copy the code provided there into your website listing.
SEO tips:
To help your RV rank in search engines make sure the on-site SEO is formatted the way Google prefers. So…
Url: www.YourRvDealership.com/Year-Make-Model-class-type-for-sale-city-state.html
<head> <title>Year Make Model Class Type For Sale City State</title></head>
<h1> tag – make sure that your RV listing page has at least one <h1> tag that says "Year Make Model Class Type For Sale City, State"
These three website SEO tips are the biggest things that search engines need to rank your RV and will help it sell fast!
How to Sell RVs Using Youtube
Now that your listing is added to your website, go back to the RV listing on Youtube and change the URL in the description to the RV's URL on your website.
How to Sell RVs On Craigslist
Login to the craigslist account you signed up for earlier and add all of your RV's to their site.
Title: Year Make Model Class Type For Sale
Description: 
Copy the manufacturer's specs and only your RV Video's intro section's transcription. You don't need to copy everything here as we don't want duplicate content issues, but the transcribed video intro is fine.
Embed your youtube videos. Directly underneath your video's title is a share button, click it. Then click embed. Copy the code provided there into your craigslist listing.
Images: Craigslist currently allows 24 images, so pick out your top 24 and upload them.
Don't forget to add your RV website address to the listing along with your dealership's contact info. Your website address should have the https://www preluding it.
How to Sell your RV on Ebay Classifieds
By now you should start seeing a pattern with how we are structuring the title and content of everything.
Login to your Ebay Classifieds account and go through their process for adding your RV, content, images and youtube video.
How to Sell your RV on Pinterest
Login to your Pinterest account and upload only your three best images with a link to that RV on your website. Upload one image for the Exterior and two for the interior. If you have an image editing software, you can style your pinterest post like this Airstream.
How to Sell Your RV On Facebook
Now that you have all of the images, videos and content, start creating Facebook posts using all of this great content.
I'm not going to go into the details of facebook marketing in this post, as I can write another super long blog post like this about it 🙂
But for all facebook posts don't forget to link back to your website RV page.
How to Sell your RV on Twitter
Login to your Twitter account and start tweeting your inventory. Don't forget to add an image to your tweets.
How to Sell RVs using your website's blog:
 Once the RV sells, don't just delete all of that fabulous content. Copy it over to your website's blog. If your website doesn't have a blog, ask your webmaster to add one or head over to wordpress.com and sign up for a free blog.
When creating a blog, you need to follow the same strategy as above with the Title, description and images. But with the title, you are going to want to change it to a "RV Review" or "Walkthrough".
That way you can keep the traffic coming to your site for forever for those looking to buy an RV similar to those that you have on your lot.
Huge tip: Once you create your RV Review on your blog, add links throughout the post that says something along the lines of: "To see similar RVs for sale click here", or "To see similar travel trailers for sale click here" … with a link that goes to your RV's for sale page, or to your Travel Trailers for sale page. This is huge!
You want readers to view RVs for sale that are similar to what they are looking for and keep them on your site longer. Imagine if you had 100 -400 RV review pages on your site from all the RVs that you sold last year as a review, and how much traffic and sales that would bring to your business!
Look out, with these tips I've just made you a millionaire!
30 Day Calendar Action Strategy: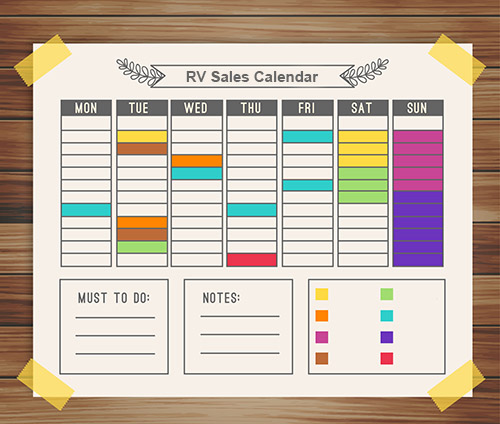 Create a content calendar for the next 7 days of when you can photograph all your RVs followed up by when you can create video testimonials.
Day 1: Photograph all RVs and download to separate folder on computer. Resize and rename them.
Days  2-4: Depending on the number of RVs that you have, create your video walkthroughs
Day 5: Upload all videos to youtube
Days 6-7: Add all RVs to your website
Days 7-30: Schedule Facebook posts throughout the month with all of your great new content. And schedule times to tweet out your inventory at 8am, 11am and 3pm.
As I know everybody's day is packed full, you should prioritize the creation of your RV sales strategy with your Top RV's that you want to sell. Like the hot sellers and RVs that have the biggest discounts.
Concluding How To Sell RVs
As you can see, creating a successful RV sales strategy consists of creating incredible media (video & pictures) and content and sharing it everywhere online. All with a backlink to your website.
This blog post is your system, or blueprint for how to sell RVs online in 30 days.
This RV Sales system is bulletproof and will work no matter what social media website's come and go and no matter what Google algorithm updates come along. The key is to create incredible content and share it across the most popular website on the web.
As you begin to sell more RVs, you will have time to hire somebody to take over this aspect of your business, and share it on even more of the most popular sites online. All you have to do is give them these steps and they will be all set!
If you need help on RV Web design or RV SEO, please give us a call, we'd love to chat further: (970) 639-0777
Now that you have the blueprint to create incredible content and promote it online, it's time to get started.
If you've enjoyed this article, please be sure to share it online using the social media buttons below.
If you have any questions, please feel free to comment below and I'd love to help you out!